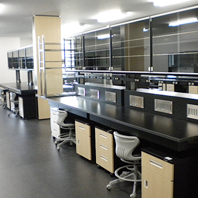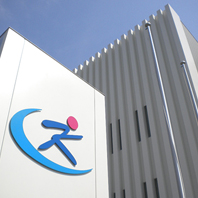 It is important to incorporate the latest knowledge and technology in order to consistently perform high-quality research. Such measures should be timely while at the same time the collaborative research provides us a chance to be evaluated and inspired by external scientists and experts. We believe that mutual communication via collaborative research should be a catalyst for future creative and integrative biology. For these reasons, KAN is highly dedicated to the promotion and facilitation of collaborative research.
Furthermore, it is the main purpose of collaborations that each organization shares its scientific technology, technical foundations, and knowledge.

To raise quality standards through the construction of a "knowledge network" and to accelerate our research efforts, we started the "Incubation Lab," which is a project designed to promote open collaborative works with external organizations.

Since KAN Research Institute receives comprehensive support from Eisai, we make an effort to provide the best format for collaborations with the help of Eisai—not only from a legal standpoint but also from the perspective of intellectual property through research contracts and material transfer agreements (MTAs).

Please do not hesitate to contact us if you have any questions or interest in researching with us.